MATS IHT Admission application starts on 21st October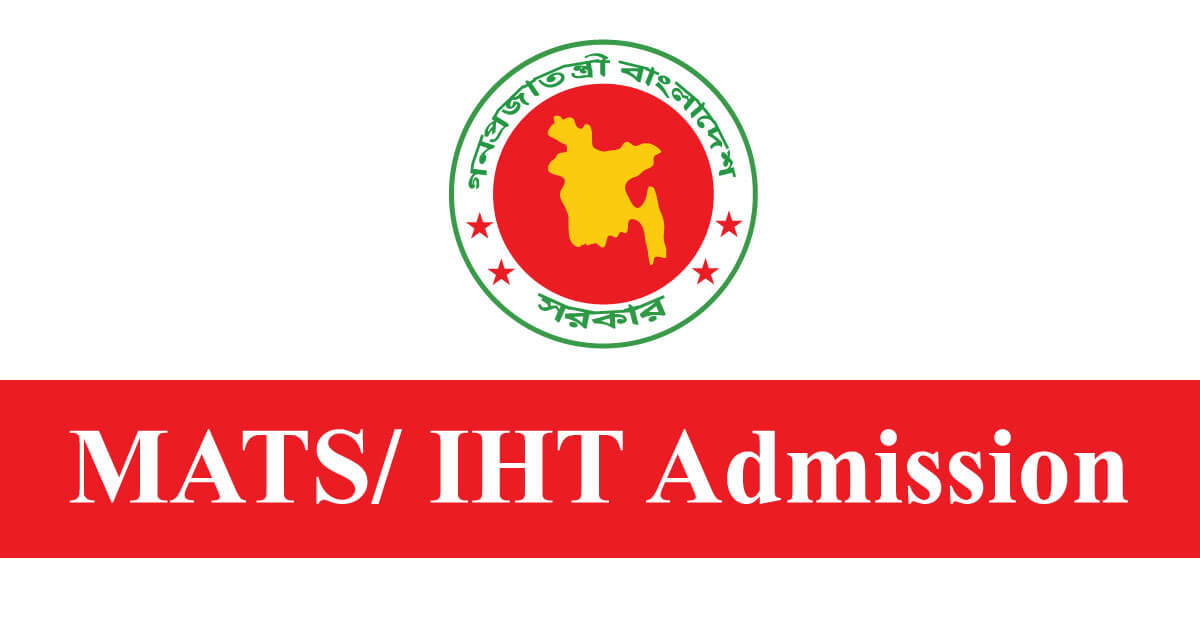 MATS IHT admission application will start on 21st October. The application will end on November 22. The Ministry of Family Welfare has given permission to publish the Students' admission notice.
Candidates must apply online for 11 Medical Assistant Training Schools (MATS) and 16 Institutes of Health Technology (IHT) in the country.
The Admission form can be filled by Teletalk Prepaid Mobile Phone by paying a fee of TK. 700.
Permission has been granted to publish admission circulars for admission in various faculties of a 3-year Diploma in Medical Technology course in Health Technology.
Eligibility for Admission: Minimum GPA of 2.5 in SSC / Equivalent Examination. SSC and Equivalent Passing year must be from 2016 to 2020. Biology subjects are a must-have.
The date and procedure of admission test will be informed later via SMS and website considering the corona situation.
The applicant has to participate in the admission test on the scheduled date. Admit Card will be published before that. Admit Card must be downloaded from the dghs.teletalk.com.bd/iht website by uploading applicant Photo and Signature. The list of temporarily selected candidates for admission and the waiting list will be published simultaneously. Details can be found on the website of the Department of Health Education (dghs.gov.bd) and from Teletalk Bangladesh.