Polytechnic Admission Result 2020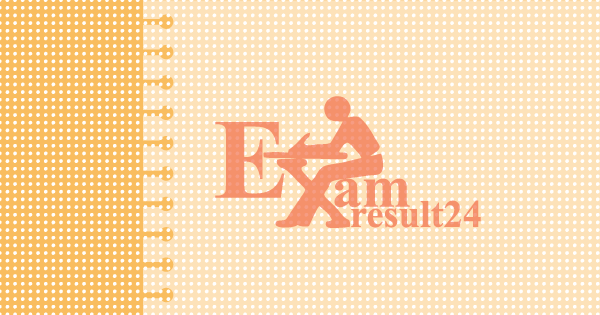 Polytechnic Admission Result 2020-21 First Merit List will be published on 30 August. The Result will be Published through Mobile SMS and Online.
Applicants who are in the First Merit list, must confirm their Selection from 31 August to 4 September. If someone does not conform with this time frame, the selection will be canceled.
The Second Phase Result and 2nd Merit list will be published on 11 September and The Third Phase Result and 3rd Merit list will be published on 21 September 2020.
All Govt and Private Polytechnic Institute Admission Result can be known from Bangladesh Technical Education Board Admission website btebadmission.gov.bd. The Result also informed to the candidates via Mobile SMS on the Applicants Mobile Number which they are given on Application Period.
Polytechnic Admission Circular 2020
Polytechnic Admission Circular 2020 has been published. Online admission application can be made in government polytechnic institutes and technical schools and colleges under Bangladesh Technical Education Board. Online Applications for 4 years Diploma in Engineering, Diploma in Textile Engineering, and Diploma in Tourism and Hospitality can be made for all Government Polytechnic Institutes. Admission Application can be made jointly for the Bangladesh Institute of Glass and Ceramic, Graphic Arts Institute, Feni Computer Institute, Bangladesh Survey Institute (Comilla), Rajshahi Survey Institute, Vocational Research Training Institute (Bogra), Nectar (Bogra) and Admission.
Application Eligibility:
Males and Females Candidates should have the following qualifications for application in government polytechnic institutes of Bangladesh.
The applicant has to pass SSC / equivalent examination in 2020, 2019, 2018.
Males must have a minimum GPA of 3.50 with a minimum GPA of 3.00 in general math or higher math.
Females Candidate should have a minimum GPA of 3.00 with a minimum GPA of 3.00 in General Mathematics or Higher Mathematics.
Students who have passed the "O" level examination can also apply.
Candidates who have passed SSC and 2 years trade course approved by Bangladesh Technical Education Board can also apply.
The maximum age of the candidate should be 22 years on the last date of application.
Apply Instructions:
The applicant has to deposit the application fee of Tk. 150 for 1st or 2nd shift or Tk. 300 for both the shifts first through Teletalk / Rocket / SureCash / bKash.
After submitting the application fee, the application form has to be filled through the btebadmission.gov.bd website.
Application Fees payment through Teletalk:
Go to the message option of your mobile and write -BTAD <> First 3 letter of Board Name <> SSC Roll <> Year <> Shift Code and send the message to 16222. You will be provided a Reply with a PIN number from Teletalk.
You need to confirm the payment by sending a second message using this PIN number. To send a second message, go to the message option and type – BTAD <> YES <> PIN <> Your Contact Number and send the message to 16222.
You may follow:
Application Fees payment by Rocket:
Step-1: Dial * 322 #.
Step-2: Select Payment.
Step-3: Select Bill Pay.
Step-4: Select Shelf / Others. (for Yourself, Select Self, for Others, Select others).
Step-5: If Select Others and enter the mobile number of the payer.
Step-6: Enter 288 as the biller ID.
Step-6: Enter <shift> <pass year> <board code> <roll number> as bill number (no space can be given).
Step-6: Enter the amount of money 150/300 (150 takas for one shift, 300 takas for both shifts).
Step-9: Confirm the payment with your PIN number.
Step-10: Collect the payment ID and use it to apply online.