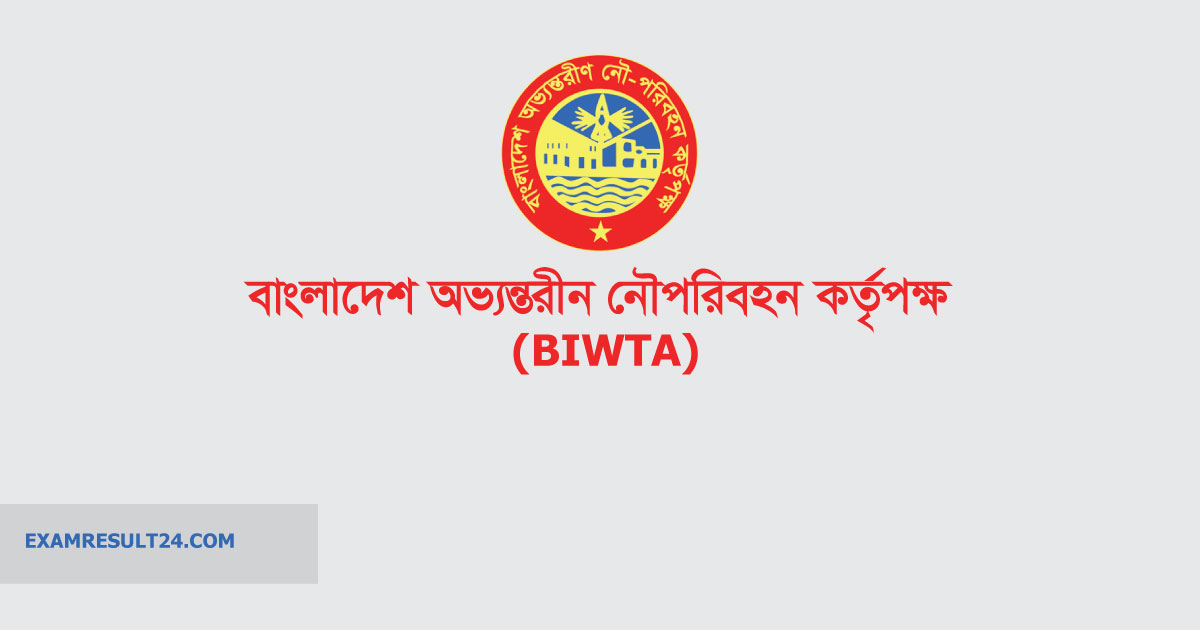 Bangladesh Inland Water Transport Authority (BIWTA) has published a job circular. The company will be recruit 85 people in 10 categories. Interested and eligible candidates have to apply online within the stipulated time frame. The application can be done till 31st July 2020.
The posts to be filled are Assistant Director / Assistant Secretary / Equivalent, Assistant Engineer, Traffic Supervisor, Driver, Record Keeper, Greiser, Markman, Lashkar, Bhandari, and Topash.
Apply Instruction:
The candidate has to apply through www.jobsbiwta.eov.bd website. After applying, you have to pay the prescribed application fee using the application ID received. Tk. 320 for positions 1 and 2, TK. 215 for positions 3-10 will have to be paid through the mobile banking system Rocket. Detailed instructions for payment of application fee will be mentioned in the applicant copy. Initially, the candidate does not have to send any papers. Necessary documents have to be displayed during oral/practical examination.
BIWTA Admit Card Download
Candidates will be informed about the issue of admit cards through SMS. After receiving the SMS, the candidates will be able to download the Admit Card using their application ID. Separate Admit Card will be issued for each examination. Admit Card for MCQ, written and Viva-voce can be downloaded from the prescribed options on the recruitment website.
[wp-embedder-pack width="100%" height="700px" download="off" download-text="" url="http://biwta.portal.gov.bd/sites/default/files/files/biwta.portal.gov.bd/page/26fc265f_0f5f_4193_8f25_01328a85a0cc/2020-07-02-15-33-7f1536179328635de70bebce2903d911.pdf?fbclid=IwAR03ivgLc1DteQJCqTnQuPt688Ja4ctYtyvi1K26OEOPFKWPc9j_HIJcCGI" /]